Jan 25, 2020
Borzoi and Alex McNabb pack as much talk as they can into a 4 hour episode as they can on Blade Runner, Blade Runner 2049, Do Androids Dream of Electric Sheep, and Snatcher.
Check out my blog, Race Borz
Cover art by Leitis
Intro and End music by Stormking: https://stormkingmusic.bandcamp.com/
RSS Feed: https://pozbutton.libsyn.com/rss
Links:
https://philosophy.as.uky.edu/sites/default/files/Ideology%20as%20Dystopia%20-%20An%20Interpretation%20of%20Blade%20Runner%20-%20Douglas%20E.%20Williams.pdf
http://trumpeter.athabascau.ca/index.php/trumpet/article/view/172/210
https://kenyonreview.org/2017/10/blade-runner-2049-poetry-and-electric-sheep/
http://www.ylem.org/Journal/2003Iss02vol23.pdf
https://web.archive.org/web/20151114070119/http://wc.arizona.edu/papers/91/32/13_1_m.html
http://www.misanthropop.com/blog/2015/7/27/the-adv-in-adventure-4-snatcher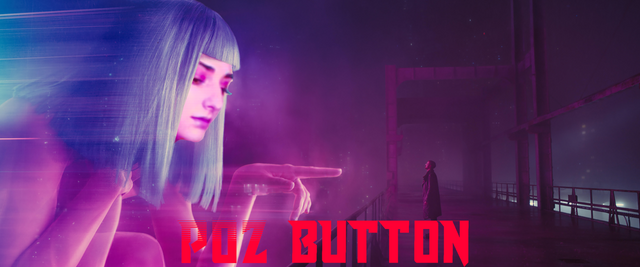 Intro is Well Hello off of Sever the Hands and Vapor Lounge off Grim Omen. Break song is Cleanse the Metropolis off of Grim Omen. Ending song is Escape From Denny's off of Sever the Hands.