Mar 12, 2022
In space, no one can hear "I can't breathe". Borzoi, McNabb, and Nick Mason discuss Ridley Scott, the Other, dehumanization in Holocaust culture, horror, feminism, and White people as monsters among many other topics in this freewheelin' rambling episode on the seminal science-fiction film Alien.
https://odysee.com/@RaceBorz:e/PBAlien:c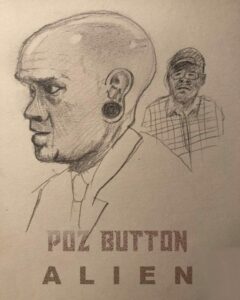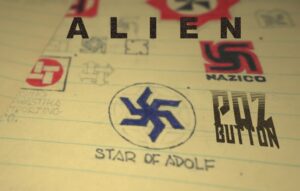 RSS Feed: https://pozbutton.libsyn.com/rss
Intro is Vapor Lounge. Ending song is Escape From Dennys.
Art by Leitis
Myth20c: https://myth20c.wordpress.com/
Upcoming Episodes:
Gods and Generals
Mishima
Finishing Wang Huning for Hyperpodcastism
Leviathan and Its Enemies by Sam Francis for Hyperpodcastism
Apologies to people who donated for episodes for how long these took, but I will get these out before I do any other content.